Hydration
Give your pet's bowl a boost of nutrient-rich hydration with Primal's Bone Broth and Raw Goat Milk, whether their diet is canned, kibble, raw, or a mix of all!
Bone Broth
A hydrating, wholesome addition to any diet, available in four varieties—plus beneficial nutrients to support joint health, digestion, and liver health. Supplementing with Primal Bone Broth is an easy way to keep your pet hydrated and healthy.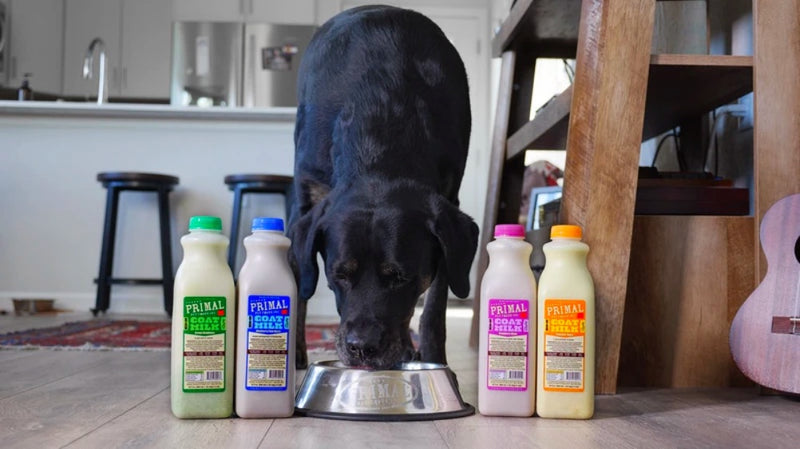 Raw Goat Milk
A nutrient-rich hydration option that's packed with vitamins, minerals, electrolytes, and more—the "universal milk"! Suitable for dogs or cats, Primal's Raw Goat Milk is available in five different varieties, for a wholesome, nutrient-rich boost of hydration for your pet.