WHY FEED RAW
Here you can find all the information needed to get your pet started on a nutritious, safe raw diet.
BENEFITS OF A RAW DIET
Raw meat-based pet foods offer the greatest nutritional value and are the most biologically appropriate diet for dogs and cats. Raw food is the closest thing to a natural diet we can feed our pets. From their noses to their tails, dogs and cats evolved to utilize the nutrients in raw meat and fresh whole foods. These diets deliver the highest digestibility for maximum nutrient absorption to help support healthy weight, reduced stool volume, healthy skin and coat, oral health and clear eyes. Raw foods are highly palatable for even the pickiest of eaters.
CANINE BENEFITS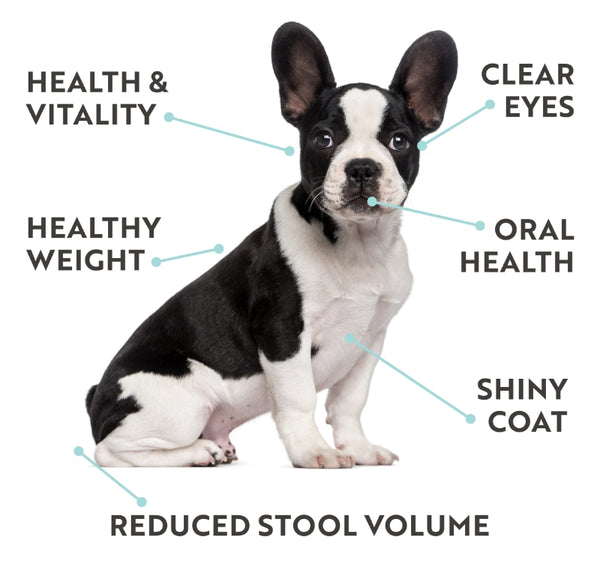 FELINE BENEFITS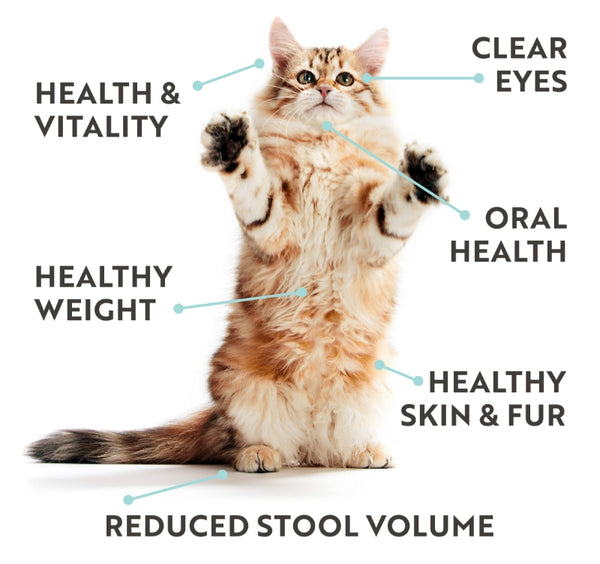 WHY CHOOSE PRIMAL
Real, whole food nutrition – never any synthetic supplements, vitamins or minerals.

No corn, wheat, soy, lentils or legumes, & no artificial flavors, colors or preservatives.

Made with responsibly sourced, fresh, antibiotic- & steroid-free whole muscle meat, organ meat & meaty bones with no added hormones.

Crafted with USDA organic fruits and vegetables.

Raw formulas crafted in the USA in Primal owned kitchens.

Made with the strictest quality and safety standards.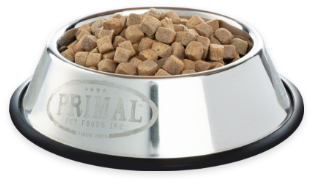 RAW FEEDING MADE EASY
Primal recipes are available in a variety of options and formats to best meet the needs of your pet, try our Raw Frozen & Freeze-Dried Raw Recipes.
RECIPES FOR DOGS
RECIPES FOR CATS
GET TIPS ON HOW TO SERVE & SAFELY HANDLE YOUR PET'S RAW FOOD.
LEARN MORE
INGREDIENTS & SAFETY
Explore what sets Primal apart. We only use real, whole food ingredients and follow the strictest quality and safety standards.
BUILD A BETTER BOWL
Not sure where to start? Try out our Bowl Builder to find the perfect food for your pet based on their specific needs and preferences. Explore the many ways that adding fresh food to your pet's diet can make them happier and healthier.
GET STARTED
STRE
LOCATOR