Toppers & HydratORS
Give your pet's bowl a boost of fresh food nutrition with our collection of toppers and hydrators, whether their diet is canned, kibble, raw, or a mix of all!
Bone Broth
A hydrating, wholesome addition to any diet, available in four varieties—plus beneficial nutrients to support joint health, digestion, and liver health. Supplementing with Primal Bone Broth is an easy way to keep your pet hydrated and healthy.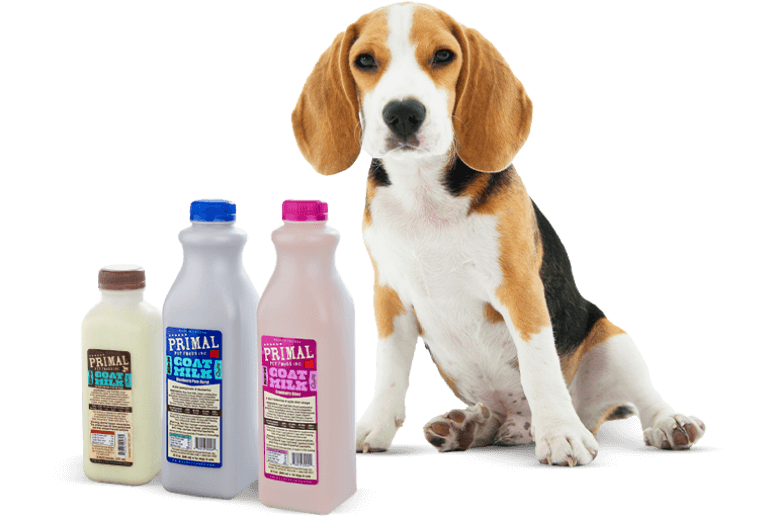 Raw Goat Milk
A nutrient-rich hydration option that's packed with vitamins, minerals, electrolytes, and more—the "universal milk"! Suitable for dogs or cats, Primal's Raw Goat Milk is available in five different varieties, for a wholesome, nutrient-rich boost of hydration for your pet.
Fresh Toppers
Aromatic whole-food toppers with specialized, functional ingredients targeted towards digestion, immunity, or joint health! Add Fresh Toppers to any bowl or serve alone as a nourishing treat.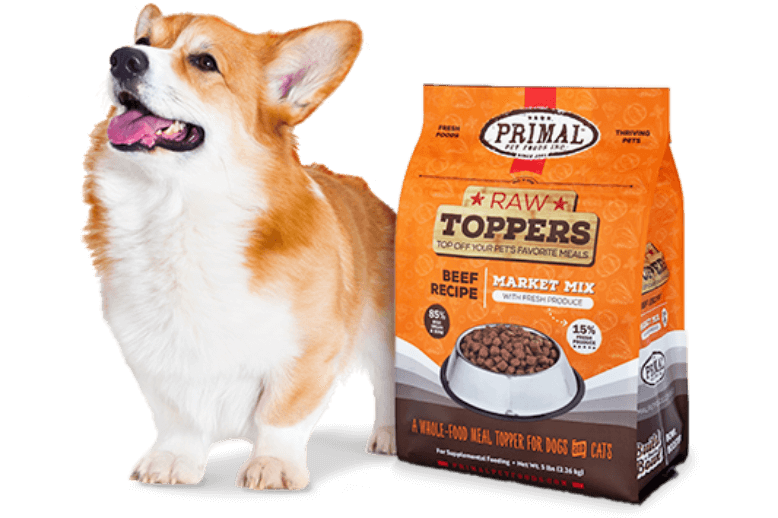 Raw Toppers:
Market Mix
Embrace the bowl-boosting power of quality proteins and fresh organic produce. Our Market Mix Raw Toppers include ethically-raised and humanely-sourced meats and bone, as well as Certified Organic fruits and vegetables for antioxidants and phytonutrients.
Raw Toppers:
Butcher's Blend
Give your pet's bowl a boost with the nutrient-dense proteins and critical calcium of high-quality meats and freshly-ground bone. Our Butcher's Blend Raw Toppers ingredients are ethically-raised and humanely-sourced from exceptional farms and ranches we've partnered with for their quality and transparency.
Freeze-Dried
Raw Toppers:
Cupboard Cuts
These easy-to-use, meat-first toppers are crafted with high-quality meats & certified organic produce, and add a boost of wholesome nutrition to any pet's diet! Freeze-Dried Toppers don't require refrigeration, making them the perfect pantry staple or adventure companion.